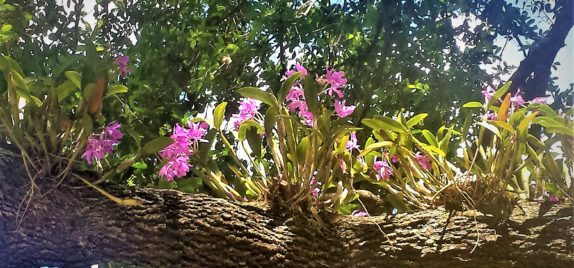 In the 19th century, South Florida was an orchid paradise with millions of orchids on every branch of every oak and mahogany in the forest.
In the 20th century men ripped the flowering orchids from the trees and shipped them north to consumers who disposed of them once the gorgeous colors faded driving the orchid population to near extinction.
Now In the 21st century, Fairchild Tropical Botanical Garden is engaged in an effort to re-populate native orchids into Miami's urban landscape.  The Million Orchid Project, if successful, will restore one of Miami's most beautiful natural attributes to bloom within the bustle of our daily lives.
This time please don't touch!