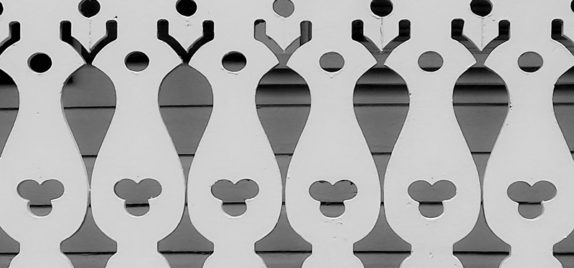 A student of mine returned from Key West this summer to report that it was so boring he couldn't understand why anyone would ever want to go there.  He was 17 and French so I dismissed him as possibly a bit too young and blasé to appreciate its charm but when two older, well traveled individuals expressed their own criticism it put me on the spot to explain the exotic, irreverent, allure of our southernmost place.  For me it's something written in the bones.
The Spanish called this place "Cayo Hueso" which literally translates to "Bone Island" because of the human bones they discovered scattered along the shore.  Over time new bones made of conch, drowned ships, an overseas railroad, African slaves, six toed cats, roosters, gingerbread, sponge, mile marker zero, Harry Truman, Key West pinks, Cuban cigars, and sloppy bars were left behind by the "Have and Have Nots" who preceded us. They set the scene and permeate the ether.  They are the bedrock of its ethos.
I love the scale of Key West and the liquid horizon in every direction. I love the architecture and the flora.  I love that it's perfectly cool to do nothing, that one doesn't need a reason to drink beer for breakfast, that roosters seem to know the answer to the big question, and pirate is still a respectable profession. I appreciate the island's devotion to abnormality and share its fatalistic sense of humor.  I'm amused by the idea of the Conch Republic and bemused that there are people who believe the island is divinely protected against hurricanes.  I love to remember that Key West is just an island in the stream.
And although the bones erode and the island's natural beauty is spoiled with plastic junk its allure remains irresistible, intoxicating, and inspirational.  And I return here to the end of the road where I'm happy as a conch to fritter away the time, surrounded by the bones and the sea to add my own quiet chapter to the story.
September 5, 2014