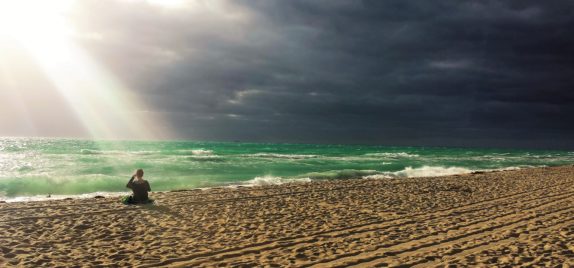 Miami is like a beautiful woman with a low IQ and an ugly temper. And just as people will overlook narcissism and superficiality in a curvaceous creature with sparkling eyes and enchanting smile, they often ignore Miami's poverty, felony, illiteracy and road rage while admiring the voluptuous curve of her shoreline.
Precariously balanced between the warm blue Atlantic and the primordial Everglades, Miami is a major urban center dancing a tricky 21st century pas de deux. It is rich and it is poor; it is nature straining against concrete; it fights ferociously for preservation while racing impatiently into the future; and it has one foot in North America and one in Latin America. A magnet for fugitives, exiles, retirees, wannabes and hedonists, Miami speaks with a Latin accent and embraces one of the highest percentages of foreign born residents of any city in the world. Miami is 2.5 million people building a giant nebulous puzzle without a blueprint and almost certainly missing some critical pieces. Perversely, this uncertainty adds to its charm and is promoted as some kind of inspired cultural improvisation. The outside world observes the Miami scene and hopes that the pieces ultimately produce something beautiful that isn't blown it into the ocean by a hurricane before they've had a chance to enjoy one last vacation.
I first saw Miami in 1966. I didn't come here by choice and had no desire to stay. People often feel this way. I left at the first opportunity, but returned several years later, met someone, and stayed for a few more years. Miami should come with a warning, "Prolonged exposure to tropical climates might permanently impair your ability to consider other living arrangements." I've been here ever since.